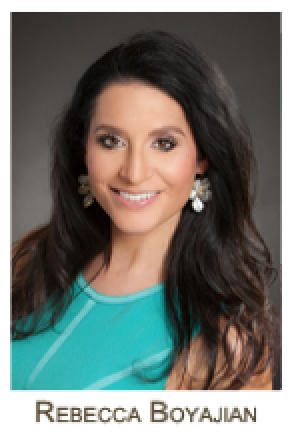 Rebecca Boyajian of Bill Boyajian & Associates, Inc.
Rebecca Boyajian is a brand Ambassador with 10+ years experience in the fine jewelry market. She holds a B.A. in Communications, is a Graduate Gemologist and Accredited Jewelry Professional from the Gemological Institute of America, and a Certified Gemologist from the American Gem Society. Rebecca has an in-depth knowledge of colored gemstones and high-end jewelry sales and manufacturing.
Currently the Director of Communications for Bill Boyajian & Associates, Inc., Rebecca is a luxury market retail sales professional & manager with a strong emphasis on client experience, customer retention, and presentation of brand.
She was named by Adornmentality as one of the top 50 millennials in the gem & jewelry industry to watch, #50MillennialsofJewelry, and is the current Chapter President of the Womens Jewelry Association San Diego. Rebecca can be reached at rebecca@billboyajianassociates.com.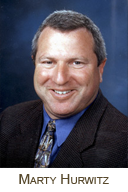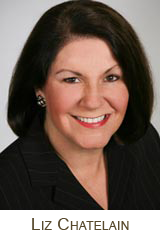 Marty Hurwitz & Liz Chatelain of MVI Marketing, Ltd.
Marty Hurwitz and Liz Chatelain own MVI Marketing, Ltd., a business consulting and market research firm working exclusively in the worldwide gem, jewelry, and watch industries. They founded MVI in 1985 to offer research and market development services to industries desperately needing consulting help. MVI's research services provide clients with critical strategic analysis and an over-arching perspective gained from nearly three decades of experience in every sector of the product pipeline.
In 2001, Marty and Liz created the Jewelry Consumer Opinion Council (JCOC), an internet-based market research and analysis system to help clients understand what consumers think about products, pricing, style, and service. MVI's clients span the gamut of jewelry-related companies, from mining concerns to manufacturers to major retailers, and everything in between.
Marty Hurwitz and Liz Chatelain are colleagues of Bill Boyajian & Associates, Inc., where they work with Bill Boyajian on strategic analysis, marketing, research, product development, and business-building initiatives for clients around the globe. They can be reached at www.mvimarketing.com.